Welcome Home to the "Townhomes on the Green" and Twin Homes in "The Heart of The Village"! For more information call Colleen at 508-802-0429 and customize your own home's interior! Model homes shown by appointment only. Open daily 10 AM to 4 PM.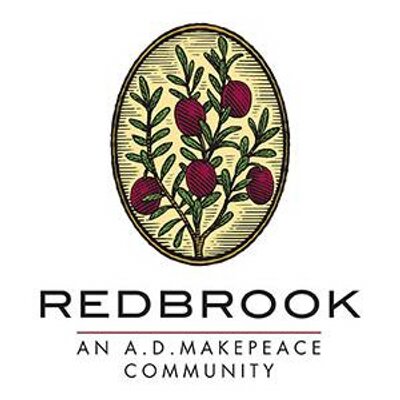 We practice social distancing. Please call ahead to schedule an appointment. For more details on our COVID-19 Coronavirus notice: Learn more
90 homes already sold. Two furnished models located at #9 Greenside Way North and #10 Greenbriar Court. From the $500's for Town Homes and lower $600's for "Twin" Homes.
We have joined the Redbrook team to offer a new type of home option – attached townhomes at a highly competitive price point – at the Village being developed by the A.D. Makepeace Company. This neighborhood is called "Townhomes on the Green" and Duplex "Twin" Homes in The Village.
The neighborhood, dubbed Townhomes on the Green, offers townhouse-style homes located just north of Redbrook's Meeting House. Prices for two-bedroom homes with attached garages are in the upper $500,000s, a rarity for new construction in eastern Massachusetts.
With the success of the Townhomes, Whitman Homes is also offering duplex style "Twin" homes from the $600,000's, these first floor master suite homes offer 2 BR, 2.5 bath, dining, great room, with or without study/home office option, full basement and a 2 car garage. A model home is located at 10 Greenbrier. Call Colleen at 508-802-0429 for Appointment.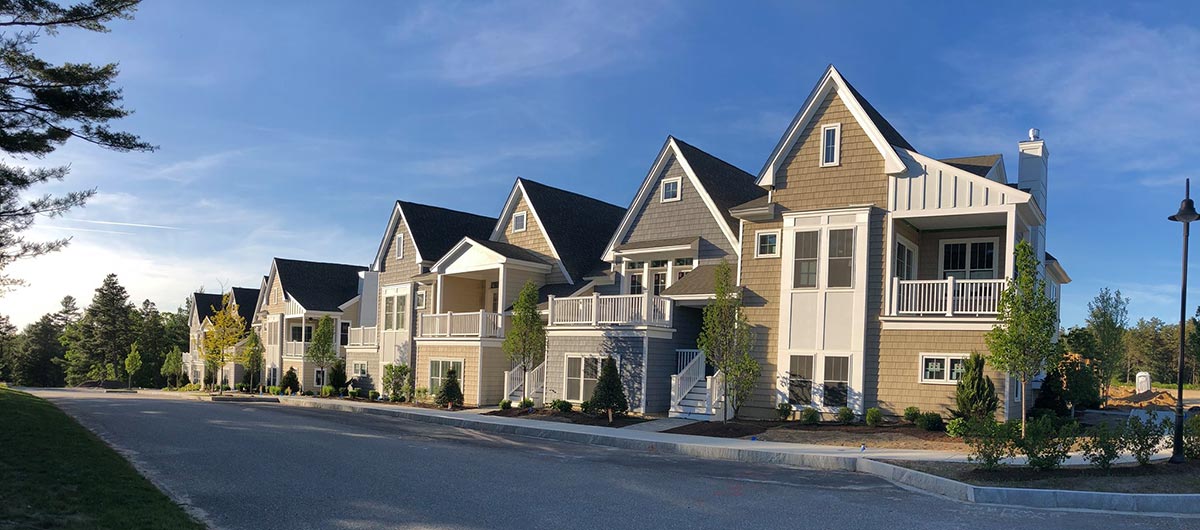 Since it was established in 1993, Whitman Homes has earned praise from both its home buyers and the homebuilding industry. BUILDER Magazine cited Whitman Homes as one of the "Top 10 local Leaders in New England", the Builders Association of Greater Boston honored Whitman Homes as the "Builder of the Year," and Kohler plumbing companies named Whitman Homes Builder of the Year 2020. From national award-winning home design awards to individual professional service awards for their sales and project management excellence, Whitman Homes' commitment to their buyers is one reason why Guild Quality has awarded Whitman Homes six times with their prestigious "Guild Master Award with Highest Distinction."
"We are honored to be a part of the award-winning team of builders already at Redbrook," said Tim Porter, vice president and principal of Whitman Homes. "We look forward to continue to add our unique Townhomes on the Green."
Redbrook also currently features a full-service YMCA with outdoor pool, and The Meeting House general store, physical therapy offices, Rockland Trust Bank branch with an ATM and the Black Lantern Tavern; a full service restaurant. At buildout, which will occur over a decade, Redbrook will include more than 1,200 homes, all within easy walking distance of the village center with some 60,000 square feet of commercial space. The Village features more than 1,400 acres of preserved forest, with walking trails, kayak launches, ponds for fishing, swimming, pickle ball courts (coming soon) and more.
For more information, please visit:
Learn More About Redbrook
---