Our Awards are Your Advantage
Do awards really matter? In an industry saturated with countless builders and contractors, it's difficult to know that you are selecting the right one for your needs. Presenting you with the awards we've won affords us a way to underscore the recognition we've proudly received nationally for 24 years. Let's face it, anybody can say they have an outstanding reputation for consistent quality and excellence in home building but we have actually earned it.
Whittington, Porter, and O'Brien, with their staff of 16 professionals and master craftsmen, award winning suppliers, vendors & subcontractors have earned numerous accolades.
Celebrating 25 years of new home building in 2017!
To their credit they have been awarded:
October, 2016
Whitman Homes receives five prestigious 2016 PRISM awards from the Builders and Remodelers Association of Greater Boston
Gold PRISM Awards:
• 2016 Salesperson of the Year: Kristen White
• Best Attached Home Under 1,800 s.f. – Boatwright's Loop
Silver PRISM Awards:
• 2016 Project Manager of the Year: Paul Callanan
• Best Print Brochure – Boatwright's Loop
• Best Model Merchandising – Boatwright's Loop
June, 2016
Top ten local leaders by Builder Magazine 2015!
January, 2016
The Builders & Remodelers Association announced that Timothy Porter has been elected to Board of Directors for 2016.
October 10, 2014
Silver PRISM Award from the Builders Association of Greater Boston for "Best Attached Home Under 1,800 sq ft / Our Model at Boatwright's Loop in The Pinehills and a Silver PRISM Award for Best Logo Design ( Boatwright's Loop ) for a neighborhood! The event took place with over 350 attending at The Boston Park Plaza Hotel.
October 30 2013
Silver PRISM Award from The Builders Association of Greater Boston for "Best Single Family Design Under 2500 Sq Ft." for model home at 18 Shutter Latch in The Pinehills!
May 2013
Guildmaster Award for Customer Service from Guild Quality
Janaury 2013
Silver Award form the National Association of Home Builders for #8 Thistle Lane, Parkview Village in SouthField!
Sept. 2012
Gold Award Winner for Best Interior Home Merchandising from The GREATER BOSTON HOME TOUR COMMITTEE. Home is our model @ #8 Thistle Lane, Parkview Village, SouthField!
May 2012
Guild Master Award with Highest Distinction from Guild Quality for Customer Satisfaction!
Dec. 2011
Professional Builder Magazine chooses Whitman Homes' WINDSAIL Model Home @ #15 Shutter Latch inThe Pinehills as its GOLD AWARD: Best Single Family Design! We will be featured in the Janaury 2012 issue of the magazine! Congratulations to our staff and The Pinehills team for this prestigious award!
June 2011
Whitman Homes qualifies as an Energy Star Builder for all homes to be built @ Parkview Village in Southfield.
Jan. 2011
Gold Award for Best Rural Urban Smart Growth Community for Whitman Homes work @ The Summerhouse Cottages in Plymouth from NAHB.
June 2010
Guild Master Award Customer Service: 4th year in a row: Guild Quality
May 2009
Kristen Lybarger: Certified Interior Designer
April 2009
Paul Calanan: Certified Green Builder Designation: NAHB
November 2007
Boston Business Journal Named 7th Largest Builder in Boston Region
Builders Association of Greater Boston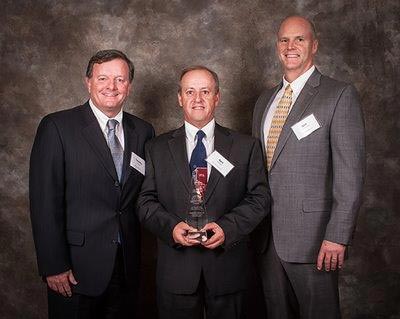 Gold PRISM Award for Best Single-Family Design – $750,000 to $1,000,000 2007
Gold PRISM Award for Best Affordable Community – Approved 40B 2005
Silver PRISM Award for Architecture $600,000 – $1,000,000  – 2003
Silver PRISM Award for Architecture $600,000 – $1,000,000  – 1999
2002 Builder of The Year
National Association of Home Builders
Silver Regional Award for Best Design: 2002
Silver Regional Award for Best Interior Merchandising: 2002
National Builders Advisory Group
2006 Presidents Award for Excellence in Customer Service
2004 Gold Award for Model Home Merchandising
2002 Presidents Award for Builder of the Year
2001 Best Design Portfolio: Active Adult Market
2000 Builders Symposium Award for Outstanding Home Design for a Golf Course Community.
1999 Outstanding Architect
1998 President's Award for Builder of the Year
1997 President's Award for Custom Home Design
1996 President's Award for Excellence in Customer Service
Affiliations
South Shore Realtors Association Member
Plymouth Chamber of Commerce: Member
GuildQuality: Member: "Guild Master" Designation (95% recommendation rating)
Builders & Remodelers Association of Greater Boston: Member
National Association of Home Builders
Home Builders Association of Massachusetts